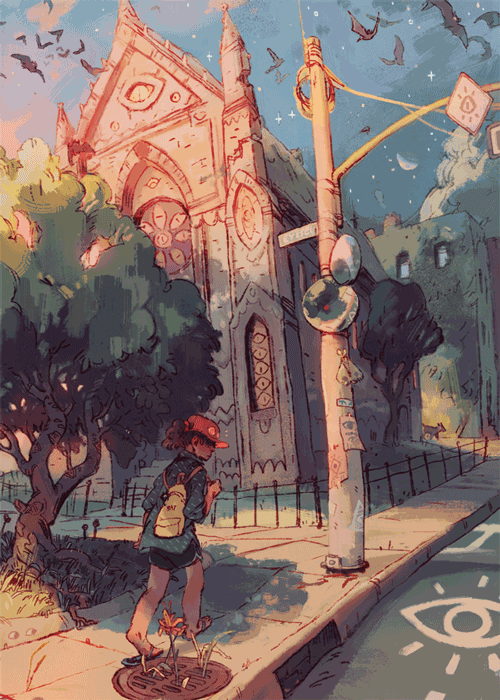 We're gearing up for Kickstarter launch!!

Here's a preview of one of our rewards: a beautiful postcard that will be part of a set. Illustrated and animated by Sarah Webb (@erysium).

Be on the lookout! 🔜 🔜 🔜  👀
I'm so excited to be part of this project with such great, hardworking people running it, & included – can't wait for you guys to see it!